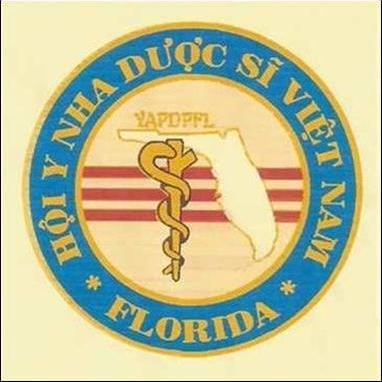 Vietnamese Association of Physicians, Dentists & Pharmacists of Florida
The Vietnamese Medical Association of Florida (VMAF, Hội Y sĩ Việt Nam tại Florida) was founded in 1988 to provide to its members a sense of belonging and fellowship that they could not find in other American professional organizations at that time.

The Association now serves as a centralized forum for health care professionals, including physicians, dentists, pharmacists, and other allied health providers, who live and practice in Florida. Although the majority of our members are Vietnamese, we also value Non-Vietnamese members who possess an appreciation for the Vietnamese culture and traditions. The Association hosts meetings, continuing medical education (CME) courses, community health fairs, social events, and annual galas to support the bonding and fellowship among its members and to serve the central Florida community.

Mission Statement

1. To promote mutual support and fellowship among its members.

2. To encourage and promote excellence in medical science through research, publications, and conventions.

3. To promote and support education and charitable/social activities within the Vietnamese community.

4. To establish and maintain contact with other associations and organizations having common and similar interests and goals.

5. To prepare Young Professionals to take leadership of the Association.